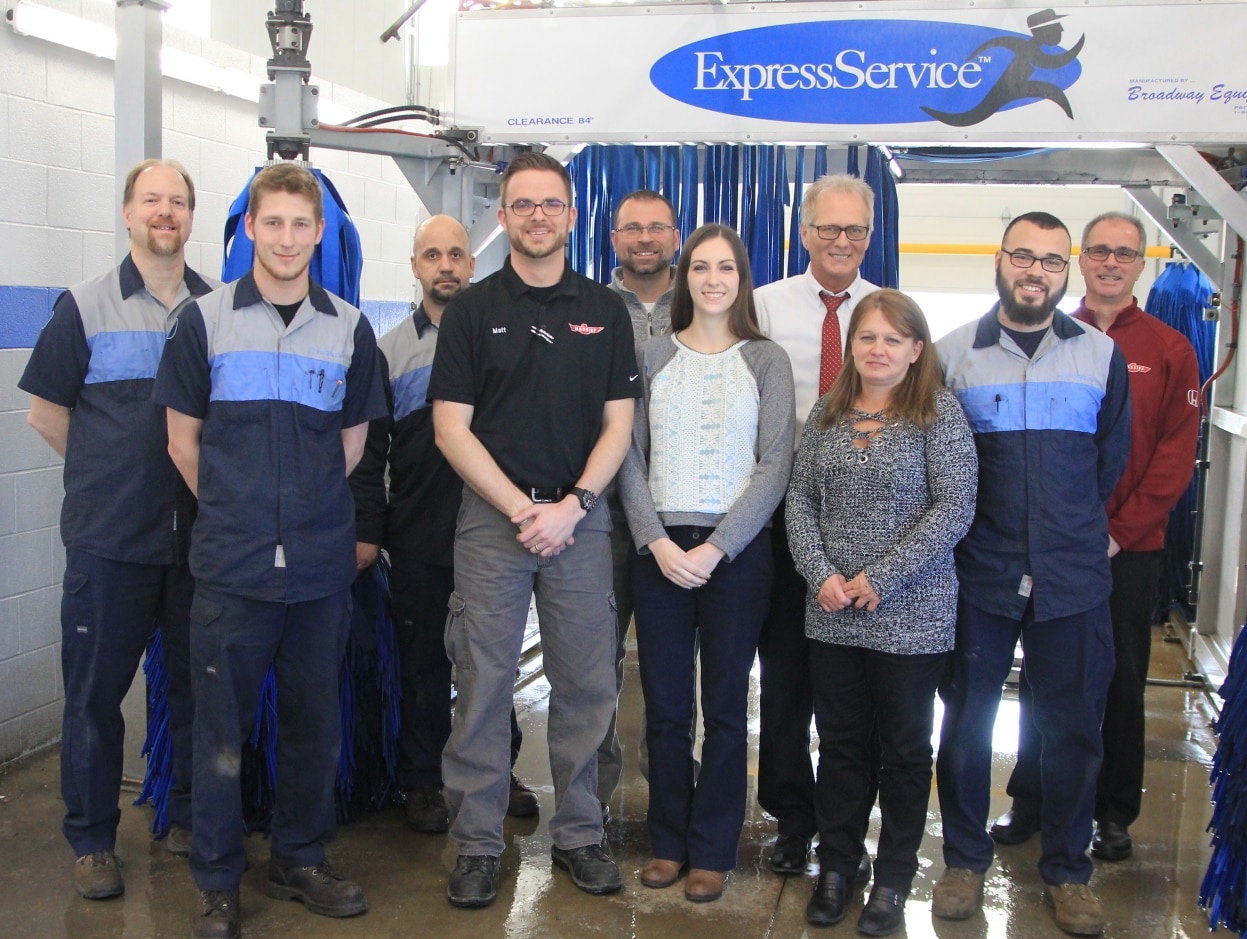 AUSTINBURG TOWNSHIP - It's been a year since Nassief Honda moved from its cramped quarters on Main Avenue in Ashtabula to its sprawling 14-acre development easily seen from 1-90 at the Austinburg exit.
Even before the move, the dealership was doing well. It topped its all-time sales records five years in a row.
But the new location proved big, like big showroom, bigger and better customer waiting area, really big service area with doors that automatically open for customers to drive through.
And a big uptick in sales. Owner and general manager Todd Nassief says business has been up 40 percent since the move.
But it wasn't just sales. The bombshell came with service.
"Everyone gets a survey after they have work done," Nassief explained.
"The last six months we've been up there and finally we hit No. 1 in the country, which is pretty hard to get, with like 1,050 Honda dealers in the U.S., "Nassief said.
"It was incredible, pretty remarkable for our little store," Nassief said. making a concerted effort to obtain, Nassief said.
"We just did what my dad (George Nassief) always said, 'Treat everybody the way you would want to be treated.' It's just business as normal," Nassief said.
His district representative gave him the news. "I think he was more excited than me," Nassief said
The achievement comes from 150 surveys over three months and is for September to November.
Again, Nassief said his dealership isn't looking at maintaining the No. 1 status in the country. He says most Honda dealerships strive to give good service. He just wants to keep the service ratings high.
"We aren't perfect, but we keep trying," he said. The service area has high ceilings, all-new LED lighting, better lifts, better alignment machines and an automatic, two-and-a-half-minute car wash customers' vehicles go through after work is complete.
Within minutes of a vehicle being pulled in, the battery, alignment and tire tread are checked.
Bob Washell, service manager, said, "We stick to a process. We make sure we get the customers in and out as fast as possible and make sure they are 100-percentsatisfied. Oil change, tire rotation and car wash we do in 45 minutes."
The dealership also received the elite dealer award for the fourth quarter, Washell said.
Leaving downtown Ashtabula was bittersweet for Nassief, but he said, "It was time."
He has seen not just more sales, but people who bought cars at other dealers notice the business from 1-90 and come to service their cars. He hopes when it is time to buy again, the people will remember his dealership.
Would he have been the top Honda dealership in the country if he stayed on Main Avenue? " No," Nassief said quickly.
He made certain the old dealership would not be left empty. He said Richmond Transportation, Trolley, Limousine and Transportation Services is putting the structure to good use.
January is a few weeks away, a time many businesses slow down.
Not really for Nassiefs, because it is sponsoring the6th annual Donate to Win.
It's a program where people donate to charities like the Animal Protection League, Ashtabula County Food Bank and Goodwill. For every bag of food, clothing, toiletries, toys, books, games, housewares, shoes, furniture or children's clothing, a person gets one ticket toward a chance to win a 2018 Toyota CorollaLE.
In the spring, names will be pulled and people given keys, one of which will start the vehicle.
Nassief says the charity drive helps during the slow months after Christmas. He said at one point Goodwill considered closing during the period for lack of donations and traffic.
Like wise,the APL gets donations at Christmas, but gets forgotten for the months following.
GAZETTENEWSPAPERS •  DECEMBER 13, 2017.7B