Nassief Honda was Proud to Host the 2017
Click It Or Ticket Campaign
Kickoff Event

Saturday May 20th 2017
At Our New Location At RT. 90 and RT. 45
Our kickoff for the Click It or Ticket campaigns are to encourage drivers to always wear their seat belts, whether they are traveling long distances or just around the corner. In Ashtabula County we have a 75% compliance in wearing seat belts which trails nearly every county in the state.

The Click It or Ticket campaign enforcement began May 22 and goes thru June 4 2017 and law enforcement agencies nationwide will be looking for seat belt violations.

The Distracted Driving Simulator has been donated to the Ashtabula County Safe Communities and Geneva Police Department by the Maria Tiberi Foundation. Dom Tiberi is Maria's father and he has been on a mission to prevent distracted driving and save another family the grief the he and his wife feel. Maria's crash has been ruled as a distracted driving crash, although she was not using her cell phone at the time of crash.

When it comes to distracted driving, young people are among the most likely to text and talk behind the wheel. The simulators provide drivers with a valuable experience with a variety of driving challenges, this can help develop safe driving habits which can last a lifetime.

It is a great interactive tool and it's fun. It is amazing to watch the driver go from having no problems driving while not using the cell phone to crossing the center lines, speeding, and  missing traffic signals while using the cell phone.

During the Cick It or Ticket events we want parents to bring their young drivers or maybe you have a 15 1/2 year old getting ready to get his/her temporary license to come out and test drive our simulator.

We had the radio station here, door prizes, a prize wheel and food. Thank you for coming out and testing your traffic safety knowledge. State Rep John Patterson, Ohio State Highway Patrol and many other law enforcement officers were on hand to offer suggestions for staying safe.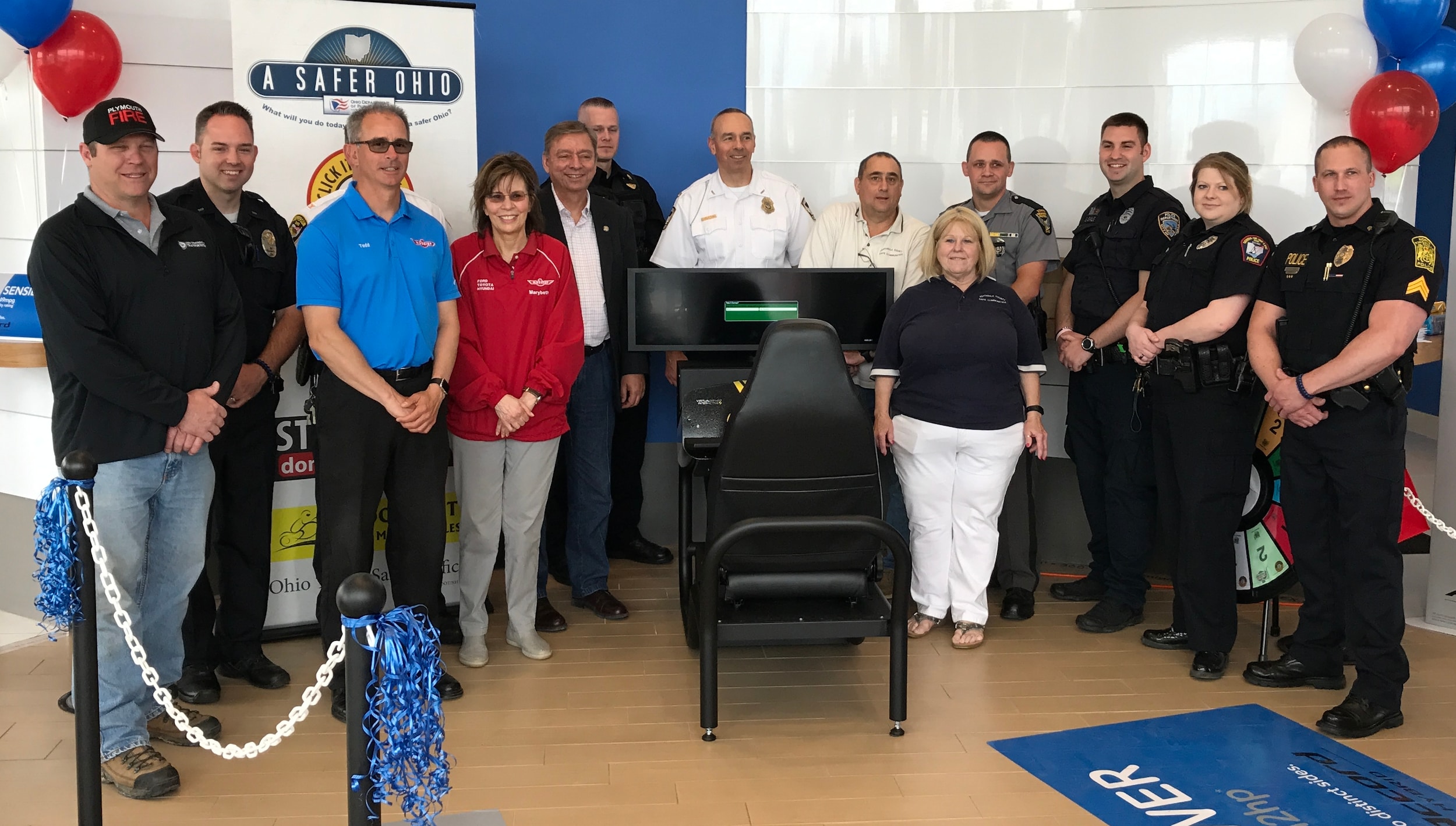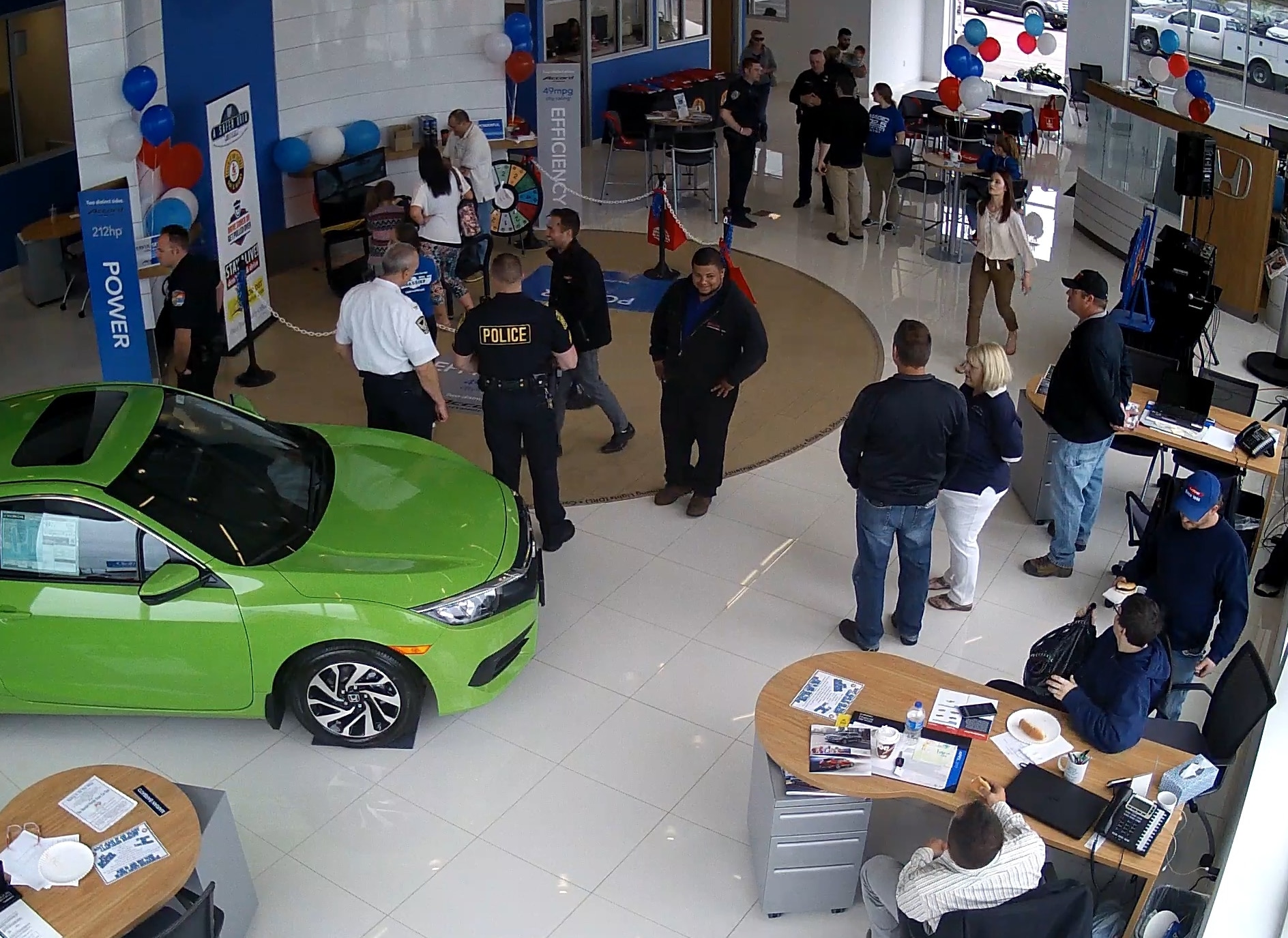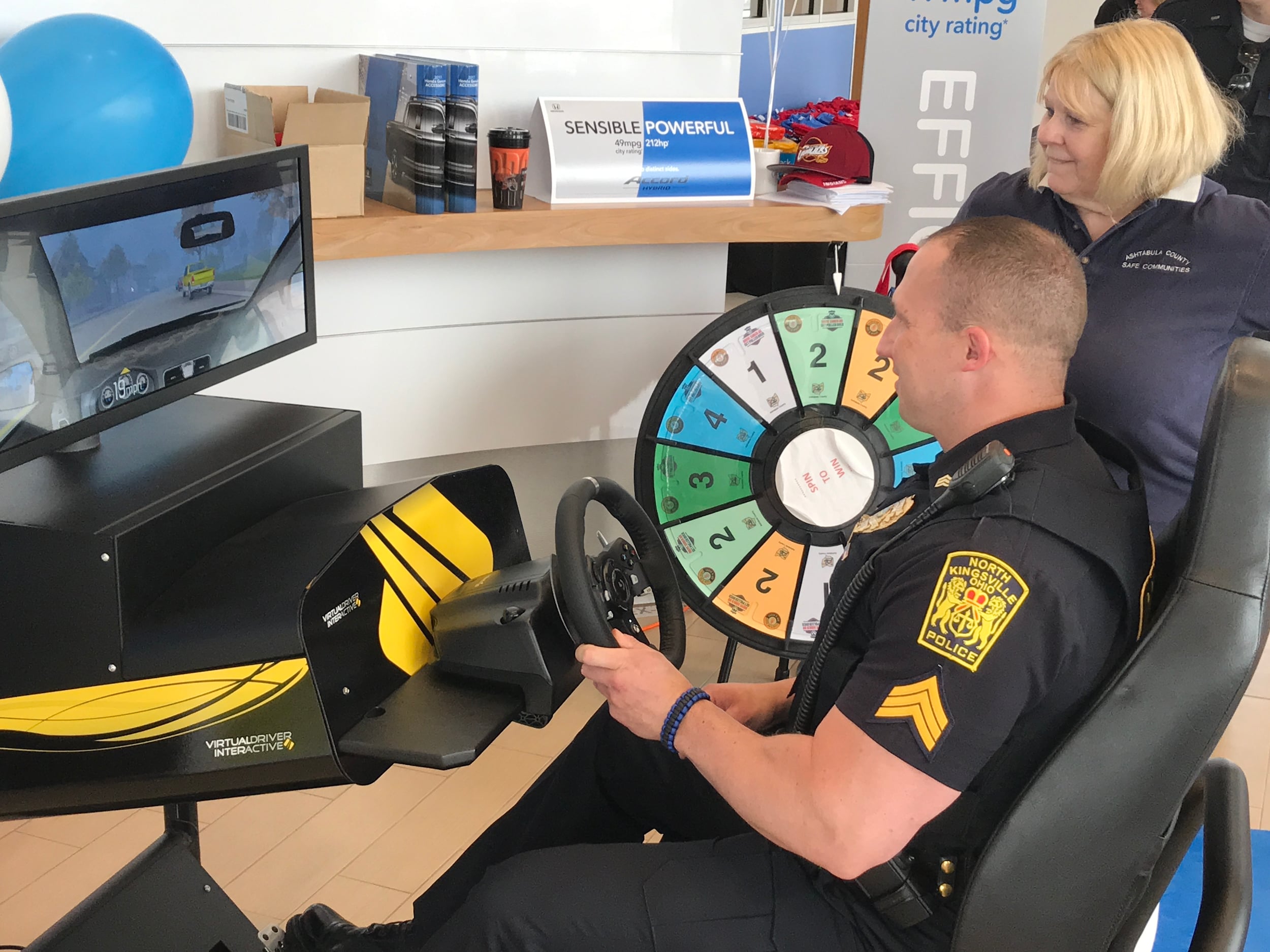 Thank you for joining the Ashtabula County Safe Communities and our Staff in kicking off the 2017 Click It or Ticket Campaign